Everything small businesses need to win online.
Grow Your Reach, Grow your business.
Wasting Money on Marketing that Doesn't Produce Results is a Big Problem.
We know that creating a successful business that continues to grow is your goal. In order to do that, you need expert marketing and advertising services. A big problem is that marketing can often be confusing and expensive. No one wants to waste money or time on something that doesn't work.

Losing with marketing typically means you're experiencing:
Winning Solutions
Your Business Deserves...
Web Design, Development, Hosting & Maintenance
We specialize in high end custom websites that leverage a beautiful aesthetic building credibility with your audience. Our websites are also SEO optimized to engage new customers at all hours of the day.
We help you increase your search engine rankings with ongoing SEO. Good search engine optimization will path the path for the success of your digital marketing operation.
Win more leads for your business with customized ad campaigns on Facebook, Google, Yelp and Instagram.
Our team of strategists will build a social media plan from setup to publishing balancing informative information with promotional products.
We'll request reviews from your customers and keep track of your online reputation and respond to all reviews.
We communicate your value in messaging and visuals that connects to your customers and tells your story. Increase your brand recognition with a unique logo and consistent brand identity.
I'm a business and marketing strategist. I've been helping businesses with their design & marketing for nearly 20 years. With my experience, I've learned what it takes to help businesses win. With my team of experts, we can help you build, market and scale your business to bring you results.
Winning visual communications and our tested social media advertising strategies are the tools to rapidly grow your small businesses. In an industry that is constantly evolving in complication, we lead the way by testing trends, extensive research, new lead generation techniques, automation platforms, and software. As a results-oriented branding & marketing agency, our aim is to deliver custom design and digital services that generate traffic and convert. We believe the union of thoughtful design with powerful digital marketing is a win-win.
Rob Eppolito
Video Mojo
Huge shoutout to Haley Ross of Victory Brands. Everyone knows a web designer or someone who understands marketing or a graphic designer, but it's rare to find all 3 qualities in one person. I needed a document that I could send to potential sponsors, but Haley took it to the next level. She redesigned my original layout from the ground up. Using her knowledge of marketing & advertising she re-worded it so it resonates with potential sponsors, used colors from my company logo, added clickable links created images and more. Beyond the eye-catching design and layout, it's her expertise in marketing that made this come alive. AND I can use her designs and wording on social media, email campaigns and I'm going to update my website too! All this at a reasonable cost because I didn't have to hire a team of people. Haley is a marketing expert who does it all.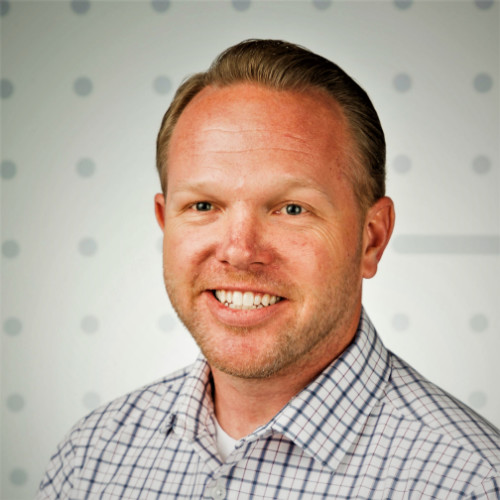 Mark Halvorson
COO & Partner at vbo Solutions
Haley was extremely helpful in our business rebrand. She designed a new logo and website for us that looks top notch! Haley had a few meetings to understand what we were looking for and then did her thing. We felt part of the process the entire time, and there was great collaboration to get us an end product that we're excited about.
Chris Clifton
VP
Haley was awesome! She brought our outdated website back to life! Instead of a placeholder, it is a living breathing extension of our company. We also hired her to redesign our logo, and put together a brochure that would encompasses the vision of our company...and she knocked it out of the park! Would definitely recommend Victory Brands to anyone looking to do new or revamped marketing.
Bob Ruggiero
Vice President of Communications at Quilts, Inc.
I have worked with Haley on several digital and online projects, including the revamping of our company's website. Her work was impeccable, and she has a keen sense of design and online navigation. Personally, I also appreciated her very calm demeanor (especially as more people and opinions got involved), prompt responses, and clear instructions and timetable. I would recommend Haley for any job!
Jeanne Parker
Agency Owner
When searching for a company to work with us to redesign our client's website in WordPress, we were very fortunate to find Victory Brands. Our contact, Haley Ross, was extremely accommodating. She went the extra mile to research and suggest many options as the work progressed. Ultimately, our client was very pleased with the new website. I would highly recommend Victory Brands to anyone looking for an excellent source for Web Design/Development.
Donna Corbin
Owner
I want to shout out for Haley Ross. She did a fantastic design of our website. Haley was extremely easy to work with. We presented her with our idea's and she "took it from there". She listened to us and then presented us with a fabulous website. We have had a lot of similar work done in the past but she exceeded all expectations and is a true professional. On a ten scale she is a solid 12; there are not many Haley's in this world.
Moose Rosenfeld
Owner
Haley has a true talent for creating great looking websites for her clients. She has a graphic communications degree, which is very helpful in the design process. She is an exceptional content writer! This talent helps with conversions! I highly recommend Haley and Victory Brands!
Let's Start the Path
to Your Victory
We specialize in high-end & customized solutions. We require a call to make sure we're a winning fit for your project.

Schedule a complimentary call to speak directly with me, or if you have a few quick questions - please reach out via messenger below.